Hi, I am Arjun!
I love creating things, I have to call myself a developer.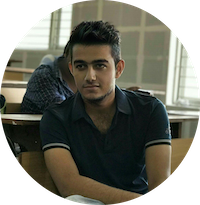 A little about me...
I am an engineering student at IIT (BHU), Varanasi. I am a fan of solving problems and developing stuff. Figuring out the better way of doing things keeps me going, and to fullfil this I excelled at application development. I wrote my first website in secondary school and never stopped since then...
My Technical Stack
Languages & Related:
Python
C++
Go
Javascript
PostgreSQL
MongoDB
Git
Backend & Tech:
Django
Gin
NestJS (Express)
Docker
Kubernetes
Solr
Redis, MemCached
Terraform, Helm, Helmfile
Frontend:
Angular
React
Android Studio
Platforms:
GCP
AWS
Firebase
Heroku
Latest Posts
Google Summer of Code 2020
I participated in Google Summer of Code 2020 (second time in a row), and got to do some really exciting work and improvements to the macports-webapp
---
---
---
---
---
View all posts
Experience
Coming soon: Description and project details.
---
DevOps Engineer - Intern
Sept 2020 - Dec 2020 MTX Group
---
Software Development Engineer (Cloud Native) - Intern
April 2020 - June 2020 Semut.io
---
Google Summer of Code 2020
May 2020 - Present MacPorts
---
Google Summer of Code 2019
May 2019 - Aug 2019 MacPorts
---
Full Stack Developer
July 2018 - Mar 2019 DigiInfy
---
And freelance projects that I haven't kept a count of...
arjunsalyan.com | Hosted on GitHub Pages | Powered by Jekyll
Designed, Developed and Authored by me